Ethan Patrick

CEDAR FALLS – Northern Iowa head football coach Mark Farley echoed the old aphorism, "A rising tide lifts all boats," when asked about the passing of former legendary football coach Darrell Mudra on Saturday.
However, that same principle can be applied to UNI's 52-17 win over Western Illinois.
Teamwork — or UNI's defensive attitude — was cited as the biggest thing that stood out for Farley in the win.
"I enjoyed making turnovers, making sacks — it was a team effort," Farley said. "It took a rush for us to get an interception, but you had to do a good job in the rushing attack to create the passing game."
For weeks, the loss of Air Force plagued the Panthers' defense. The Panthers spent weeks preparing for an offensive style they would never play again, a ripple effect. Farley has pointed out several times that the defense's first real preparation week is the week after the season opener.
But, on Saturday, the defense now recused itself from the bystander footage that had been looming nearly a month ago. Farley said on Monday that he felt the team showed what could be possible for most of the win on Saturday.
"After that start, the first series when we went out there, I think we really only had one bad series after that," Farley said. We played well together as the game went on.
While some may point to WIU's status as an underdog in the Missouri Valley Football Conference—the Leathernecks have a 2-13 record in their last 15 games—Farley doesn't subscribe to that line of thinking.
Whatever we've done, it's a jumping off point," Farley said. "They've had to do it on the road. They've had a lot of adversity no matter who you play … how they've prepared, what they've been through, they've done a good job of preparing themselves."
UNI's setup featured a pair of interceptions for fumble returns — both by junior defensive back Wu Governor — and held WIU to a measly 3-of-12 third-down conversion rate and 0-for-1 on fourth-down attempts.
The attitude his team played with served as another leverage for the 22nd-year head coach. After last week's third straight loss at Sacramento State, he said his team needs to play in the right position to solve its problems on defense.
Despite the all-around nature of Hanson Field, Farley saw that attitude in Macomb on Saturday.
"They should have done it in the West," Farley said. "It's not a very fun place to play where you have to bring your own energy…we guys went down there and played with the character you need to play the game and they had to bring it out themselves…we believe they came out and did a good job and we'll build on that next week."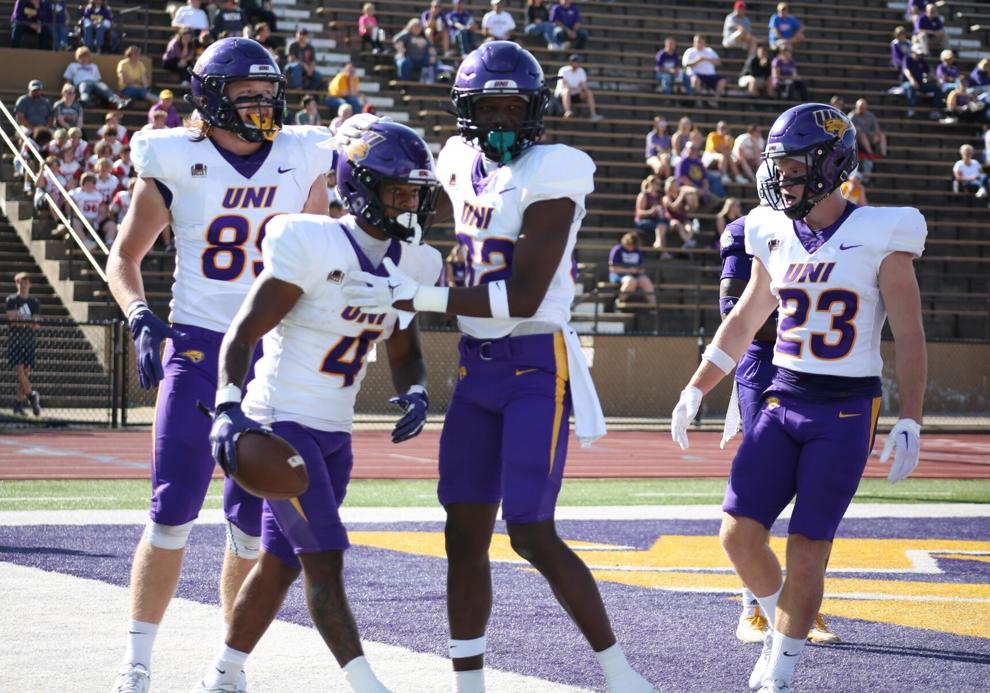 Although pleased with the Panthers' performance, UNI has yet to reach its potential, according to Farley.
"We raised our game," Farley said. "But there's more meat on the bone."
Farley gave Wolff an update on Ellis' injury status: The UNI junior wide receiver made an unexpected mark against the Panthers' offense on Saturday.
Wolf—who caught a 34-yard touchdown pass in UNI's series finale against Sac State—watched Saturday's win from the sideline.
"He couldn't play," Farley said. "He was hurt in those last couple games last week. Nothing serious, but something you have to be smart about so you can have it all year round.
Farley said Wolff was able to participate in practice in a limited capacity at Western Illinois, but was held out of the game as a precaution.
"We weren't in the comfort zone to put him out there and possibly lose him the entire season," Farley said.
He cited UNI's depth at receiver as another reason for the decision.
On offensive lineman Nick Ellis, Farley said the news is positive and he's wearing a boot on his injured left foot to prevent swelling.
"Nick is always getting good news," Farley said. But the bad news is that he can't play yet…he has a chance to develop when he gets back to health. It is not irreversible.